"It is wise to keep us seniors informed about the services or products you offer!  How would we know about you unless you tell us, and the best way to tell us is with an ad in Today's Senior Magazine, our favorite senior resource guide"  Grandma Says

Please send me additional information about your business opportunity:

Name:

Address:

City:

State:

Zip:

Telephone #:

E-Mail Address:

Please specify the community you wish to start offering the magazine:

Past experience includes:

Investment Timeframe:

PO Box 6456, Eureka, CA 95502

(707) 497-6056

(877) 739-1022 toll free

(530) 327-1602 fax

WHY DO WE CONTINUE TO EXPAND INTO NEW AREAS?

"Being 83 years old and confined to bed, I cannot tell you how much I look forward to reading your magazine.

I have traveled the world, "been there, done that" and I miss being out there.  Your magazine gives me a glimpse of what is still going on in our beautiful world.  My compliments to each and every one of your writers.

  Your ads show us "life does still go on". Bye and thanks for brightening my day."  D. M., Fair Oaks, CA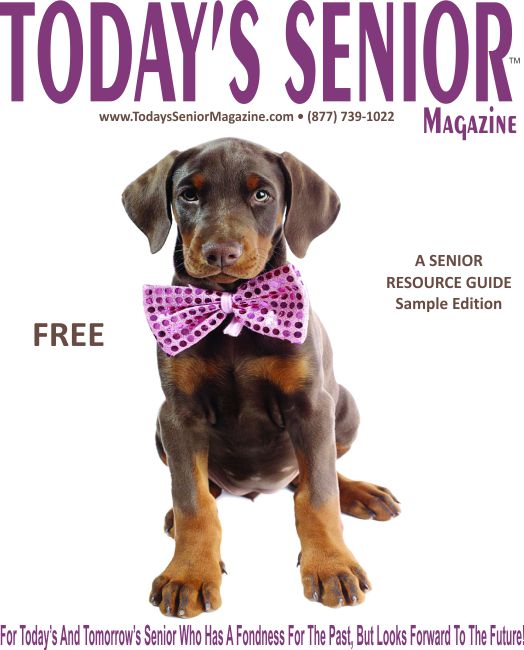 Testimonials From

Current In Print Area Editions: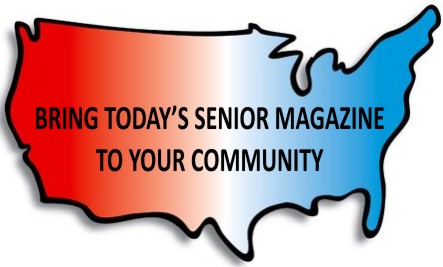 Do you want to start your own magazine, but don't have the experience with ad and publication production, or want to take advantage of someone else's experience and expertise?  Eliminate the normal problems of a start-up publication:

Overcome the normal trial and error mistakes (which normally result in financial loss) of a new publication

No need to find and hire graphics personnel to produce your ads and publication content

No need to experience the hardship of locating a reliable printer that is both affordable and capable of producing a publication that you would be proud of

No need to produce sales and marketing material, or an effective sales presentation

No need to learn how to distribute your publication that both provides effective results for your advertiser, and is cost-effective and not too time-consuming each month

Have instant name recognition and the reputation of having a successful publication


Founded in 2004, Today's Senior Magazine is a dynamic company that offers a new, exciting niche within the magazine publishing industry. We make it affordable to become your own boss. 

Become a part of the $108 billion printing and publishing industry. NO PUBLISHING OR ADVERTISING EXPERIENCE NEEEDED.  Outside sales or business experience required.